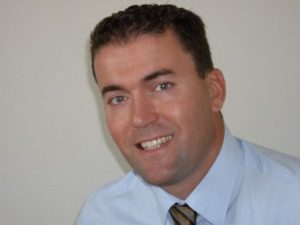 Pascal APPARIGLIATO your independent real estate agent welcomes you!
Professional real estate since 1996.
I'm specialized in the sector of Toulouse and northwest Toulouse (Blagnac, Beauzelle, Colomiers, Aussonne, Daux, Cornebarrieu, Mondonville, Merville, Seilh, Toulouse Purpan, Toulouse Sept Deniers…).

My objective: your satisfaction / Your property: my priority

I put at your service my skills of independent real estate agent so that your real estate project is concretized in the best conditions of price and deadlines:
Sale of property in Toulouse Blagnac Beauzelle Colomiers,
Purchase of your house, building, ground or apartment of your property in Toulouse Blagnac Beauzelle Colomiers and the surrounding area,
Rental or rental management of your property in Toulouse Blagnac Beauzelle Colomiers and the surrounding area.
Experience, sense of service, professionalism, honesty, seriousness and efficiency are the key words that guide each of my missions in order to best serve your interests, from our contact to the realization of your project.
The real estate agent's profession is governed by the Hoguet Law of 2 January 1970 and its implementing decree amended in 2005. This law regulates the activities of transactions on buildings and goodwill and lays down measures and obligations to protect customers. I am the holder of the Professional Card in Transaction Immobilière n ° 2057 issued by the Prefecture of Haute Garonne, which certifies my professional capacity to practice as a real estate agent and guarantees you:
Membership in a mutual guarantee society of the Real Estate Professions.
The purchase of an RCP Insurance.
A duty of advice, fair information and transparency.

Your real estate agency APPARIGLIATO Immobilier is a member of the National Union of Professionals of Real Estate (SNPI), guarantee of reliability, reliability, legal support and precise information on the real estate legislation in force at each Stage of your real estate project.
APPARIGLIATO Immobilier is an independent real estate agency with no physical showcase, in order to offer a reduced, negotiable and competitive fee (click here to see the commercial conditions) for more purchasing power for you, and sign of commitment And involvement for both vendor and purchaser owners.
Please don't hesitate to contact me using this form or by phone. See you soon.
Pascal Apparigliato
Tel :  06 59 36 59 39